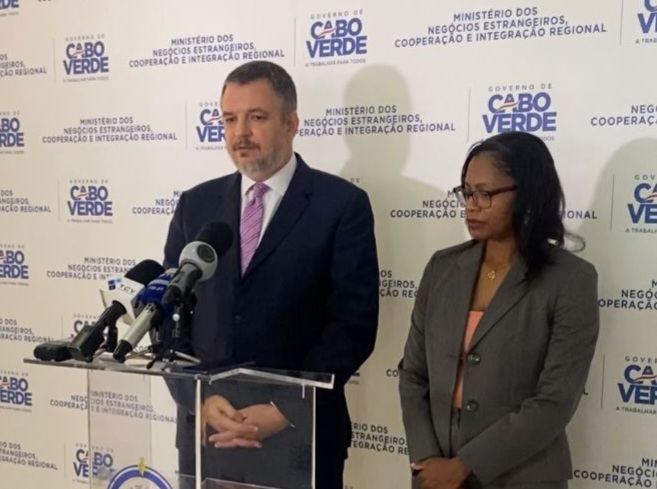 Assistant Minister of Foreign Affairs for Bilateral Cooperation Ambassador Vladimir Marić visited the Republic of Cabo Verde on September 13 and 14 to hold political consultations between the Ministries of Foreign Affairs of the two countries.

On that occasion, a courtesy meeting was held with the Minister of Foreign Affairs of the Republic of Cabo Verde, Rui Alberto de Figueiredo Soaresto whom the Assistant Minister Marić handed a letter from the Minister of Foreign Affairs of the Republic of Serbia, Nikola Selaković, and conveyed an invitation to visit the Republic of Serbia as soon as possible.
Ambassador Marić thanked Minister Figueiredo Suarez for the Cabo Verde's support to Serbia regarding Kosovo and Metohija and for respecting the sovereignty and territorial integrity of our country.
The Cabo Verde's delegation was led by the State Secretary of the Ministry of Foreign Affairs, Miryan Vieira. She was given a draft Memorandum on Cooperation in the Field of Agriculture.
In a cordial conversation, it was jointly stated that there are significant potentials for improving bilateral relations and cooperation in areas of common interest, such as economy, exchange of experience in the field of trade and investment, agriculture, culture, and education.
The colleagues discussed topics of global importance, and the Assistant Minister Marić informed them about the current situation in the Western Balkans, emphasising the key role of Serbia in preserving peace and stability in our region.
During his visit to Cabo Verde, the Assistant Minister Marić had a meeting with the Minister of Youth and Sports of Cabo Verde, Carlos Do Canto Monteiro, with whom he discussed in detail the possibilities of cooperation in that area.
Bojana Didic, charge d affaires a.i. was in the delegation of the Assistant Minister Vladimir Marić.
***