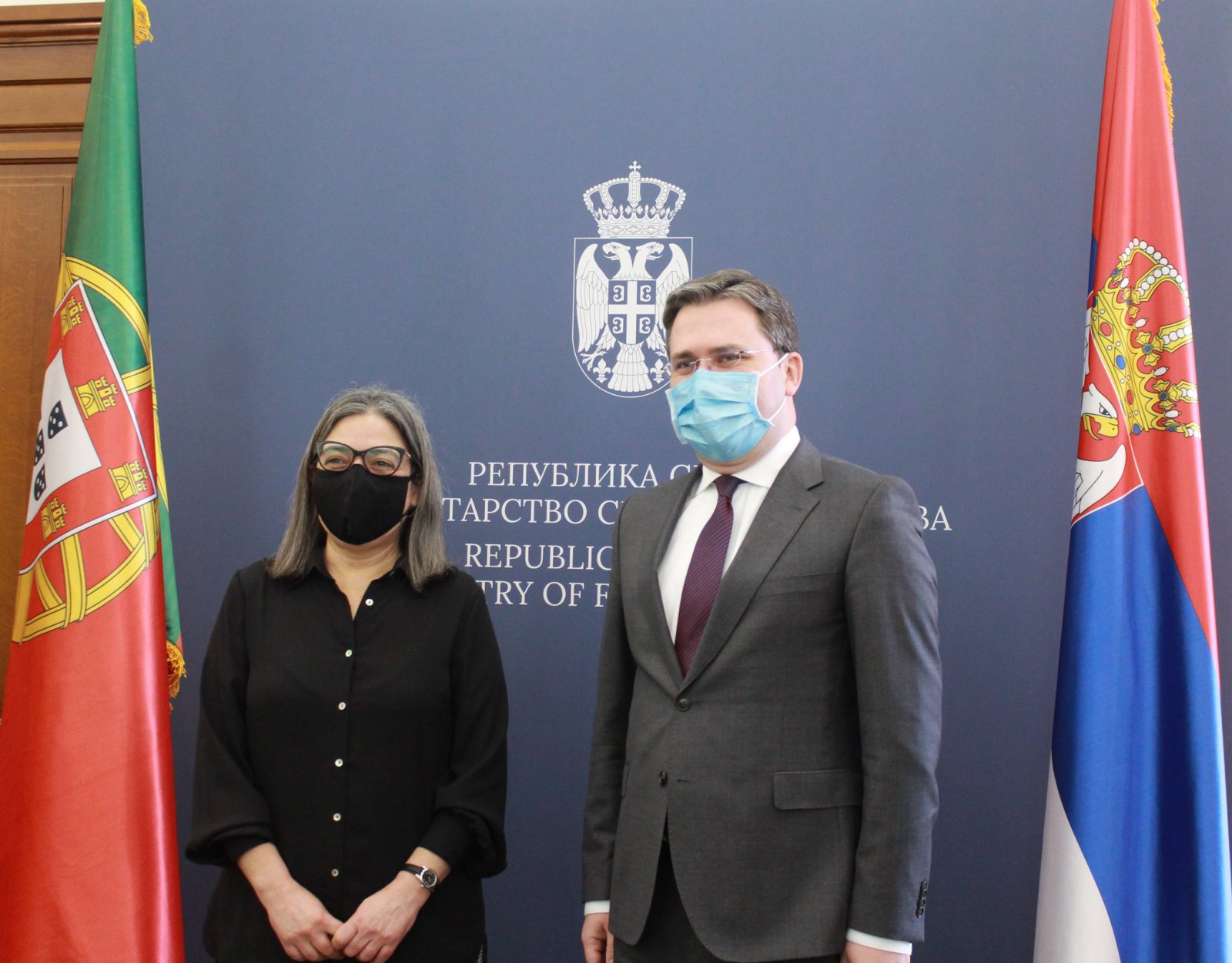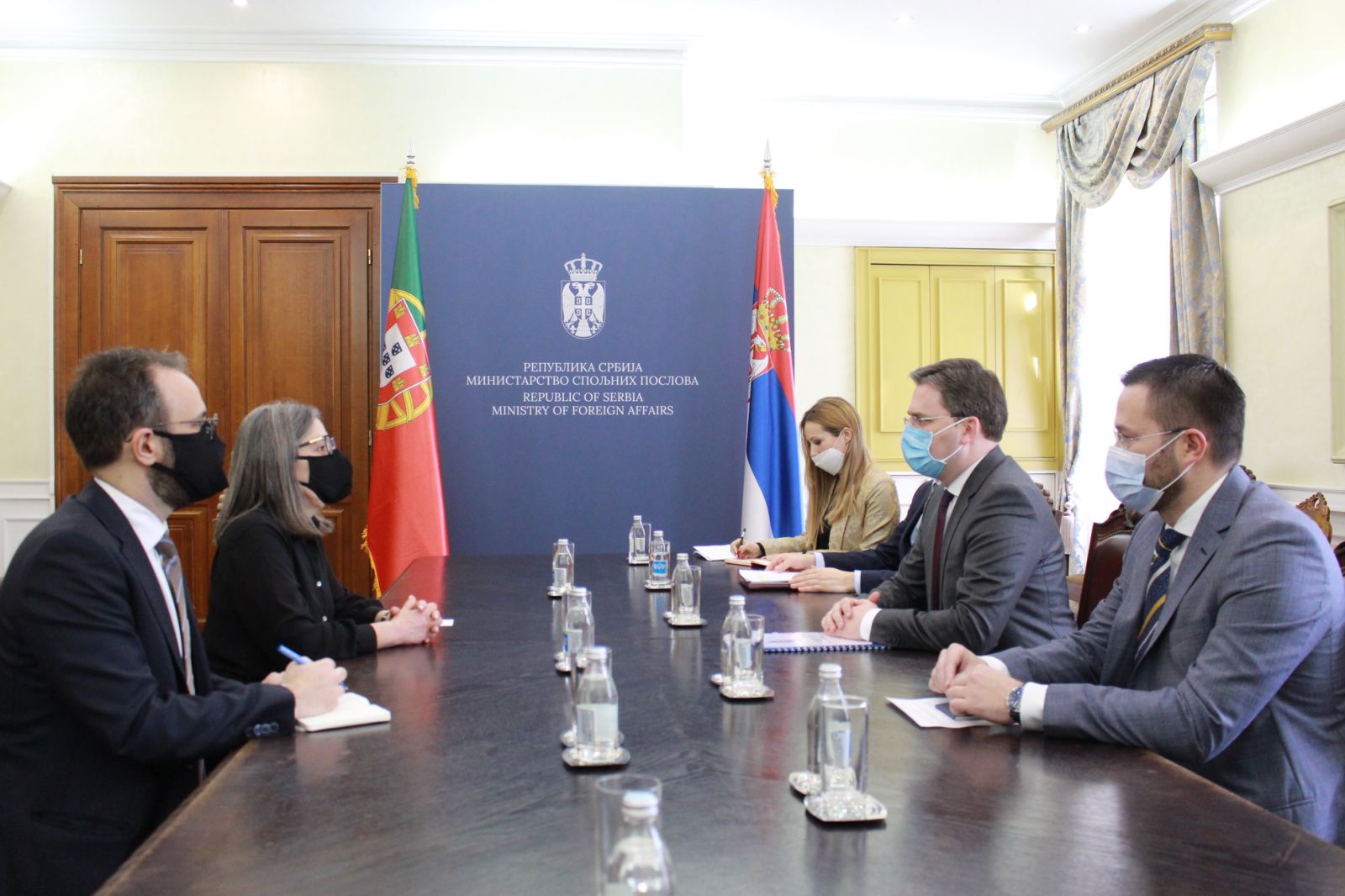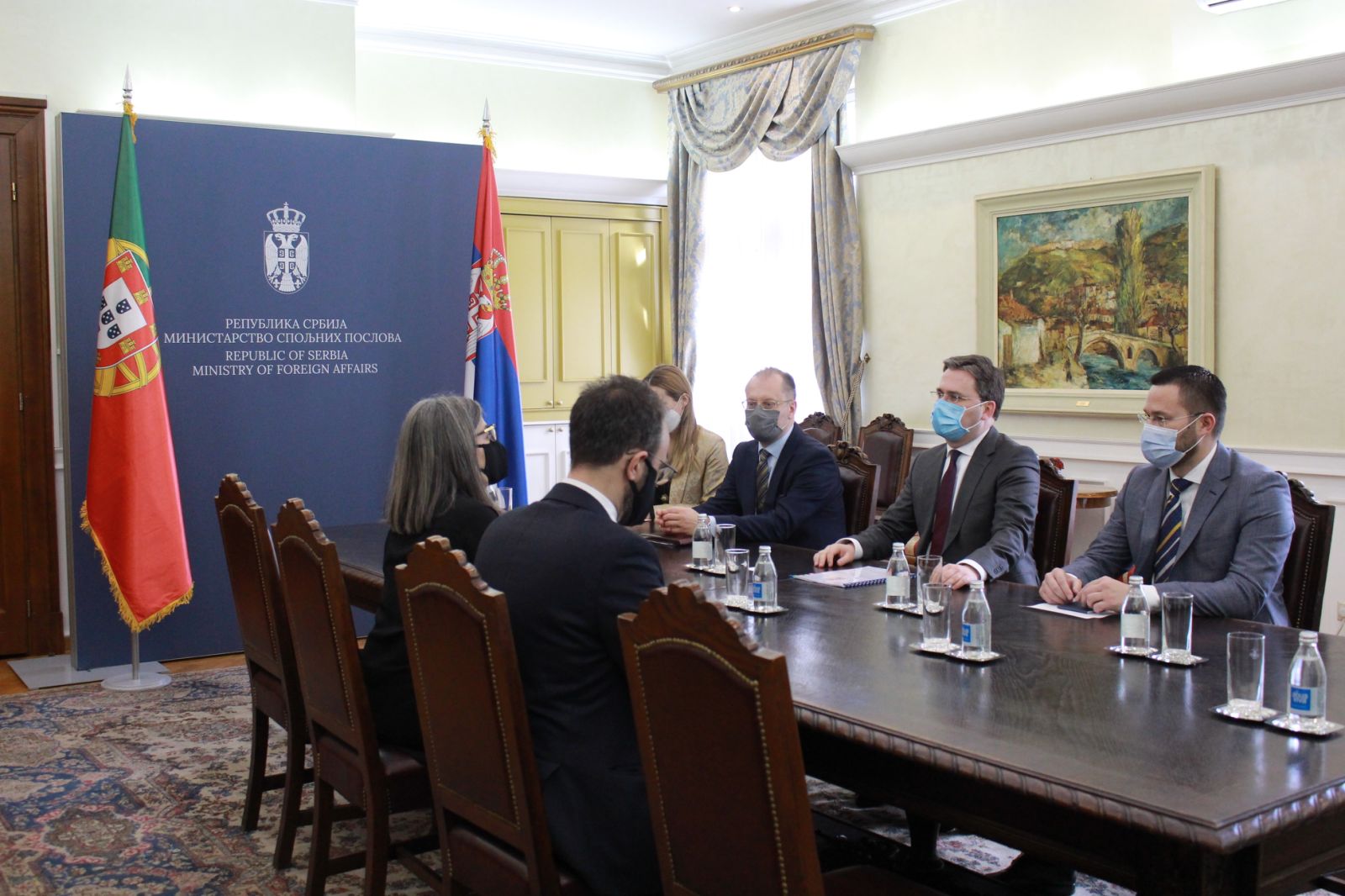 Minister of Foreign Affairs of the Republic of Serbia Nikola Selakovic had talks today with Ambassador of Portugal Maria Virgínia Mendes da Silva Pina.
Minister Selakovic stated that the bilateral relations were traditionally friendly, matched by good cooperation at all levels, and assessed that there was significant potential for their promotion in many areas.
Selakovic expressed an expectation that the intensity of political dialogue and the dynamic of bilateral visits would increase, and took the opportunity to extend an invitation to Portuguese Foreign Minister Augusto Santos Silva for a visit to Serbia.
The Serbian Foreign Minister congratulated Portugal on taking over Presidency of the Council of the EU in the first half of this year and expressed hope that the topic of enlargement would be on the agenda of their presidency.
We highly appreciate the continuous support of your country to Serbia's European integration process, and we hope that the Portuguese Presidency will advocate for further progress of Serbia in this regard, Selakovic emphasized.
Discussing economic cooperation between the two countries, Minister Selakovic pointed out the necessity of its further strengthening and underlined agriculture, IT sector, energy and waste management as areas suitable for the intensification of economic relations. Furthermore, the Head of Serbian diplomacy invited Portuguese investors to increase their presence on the Serbian market in the period ahead.
Belgrade,
4 February 2021
***